Shanna at 19 years old was dealt a very difficult, tragic and life changing situation. At the time Shanna's main goals were to complete her education and to defeat her boyfriend at a popular video game called Starcraft 2 that he had introduced her too. Determined to beat her boyfriend Shanna started watching gamers online through a service called Twitch, which is a platform that allows artists to stream their gameplay online and allows followers to interact, support and engage with them.
It was at this moment that Shanna's family sat her down and informed her that her father had sadly taken his own life. Understandably Shanna found herself in a very dark place, struggling with depression, PTSD and anxiety. Shanna struggled to motivate herself to live, for 2 months she lived in her bedroom avoiding all communication with the outside world. Pizza boxes lined the small walkway between Shanna's bed and her computer desk, but it was at this moment that Shanna made a decision that would change her life.
As an attempt to avoid dealing with the situation she found herself in, Shanna began playing a video game called League of Legends for up to 14 hours a day. Again Shanna turned to another streamer to gain insider knowledge and skills that she could apply to her own game, by doing this Shanna began to consider whether this was something she could do herself! So she did…
Shanna slowly found solace by gaming and streaming. She started off slow, 1 viewer initially who she invited to play online with, which led to Shanna finding some other friends to game with and before she knew it there was a regular following of viewers who would watch her stream. Because of this Shanna found a new purpose, she began wearing smart clothes again and putting make-up on, things she had not done in months.
Shanna describes how she went from being in a very dark place, ordering Pizza every day and just 'being', and at one point feeling so low that she openly admits that she may not have been here today if it were not for games and her new found motivation to become a video game streamer.
Shanna now has over 50,000 followers on Twitch and her channel has over 2 million views. Not only has gaming allowed Shanna to be able to cultivate a new lifestyle and career; gaming saved Shanna's life. Shanna now seems happy, with low levels of stress; it also looks like she has managed to create herself a lifestyle routine which facilitates her to do what she enjoys – gaming. Shanna's story teaches us that people can exist and function in a virtual world, and that a virtual world can facilitate friendships, improve relationships with family members, aid mental and emotional recovery as well as create job opportunities.
As always, I never recommend playing games excessively nor claim they can be a one stop fix for people who are struggling. But the research and online case studies I keep finding suggest that people can find short term purpose from intensive gaming. Maybe games give someone the tiniest bit of enjoyment and that escapism is the only alternative for the time being because the real world is failing them at that moment. It's as if gaming can provide a form of therapy to aid grieving, recovery or to help people cope when they are at their very lowest.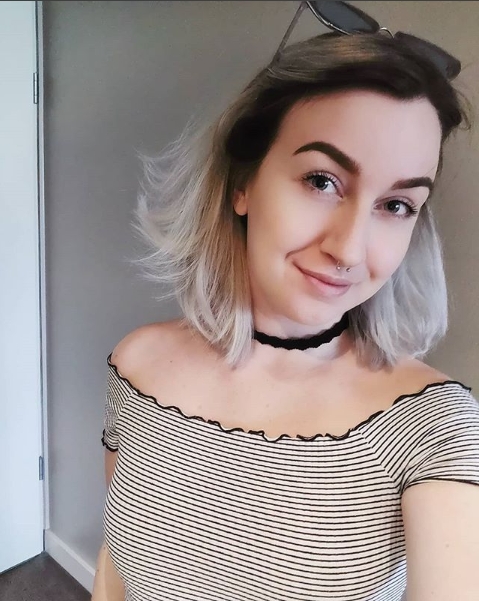 Shanna's Twitch channel: https://www.twitch.tv/shannanina
Ted Talk featuring Shanna's story: https://www.youtube.com/watch?v=7br3mY2vRaQ